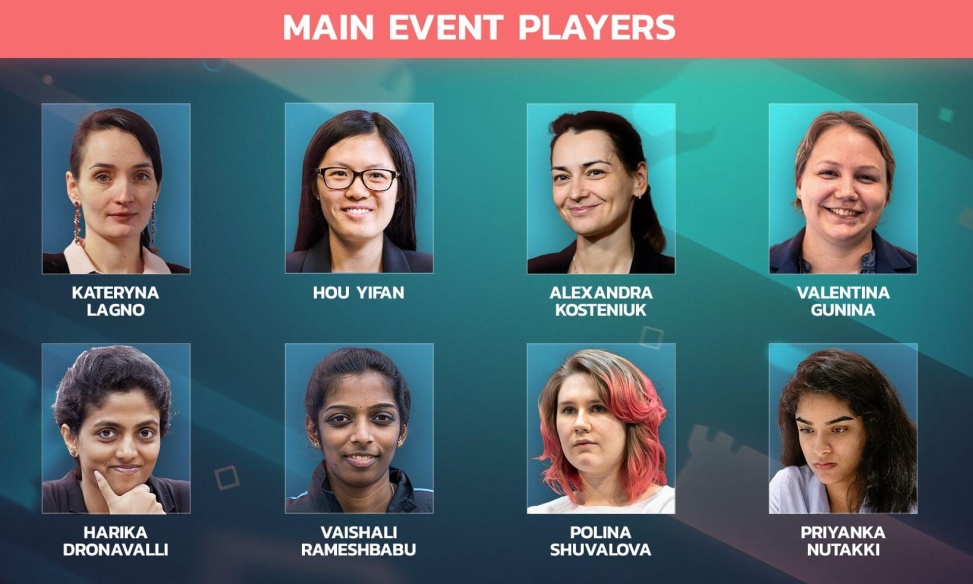 Chess.com's top event for women, the $70,000 Julius Baer Women's Speed Chess Championship, is back in November 2023, bringing together eight of the strongest female players on the planet. This year's Julius Baer Women's Speed Chess Championship is the fifth edition of the event, which has seen a series of thrilling finals since it first burst onto the scene four years ago.
After qualifying from the 14-round Swiss tournament on day one, followed by a top-8 double elimination bracket on the second day, IM Polina Shuvalova and WGM Priyanka Nutakki joined the defending champion Kateryna Lagno, the near-legendary Hou Yifan, Alexandra Kosteniuk, Valentina Gunina, Harika Dronavalli alongside her fellow countrywoman Vaishali Rameshbabu.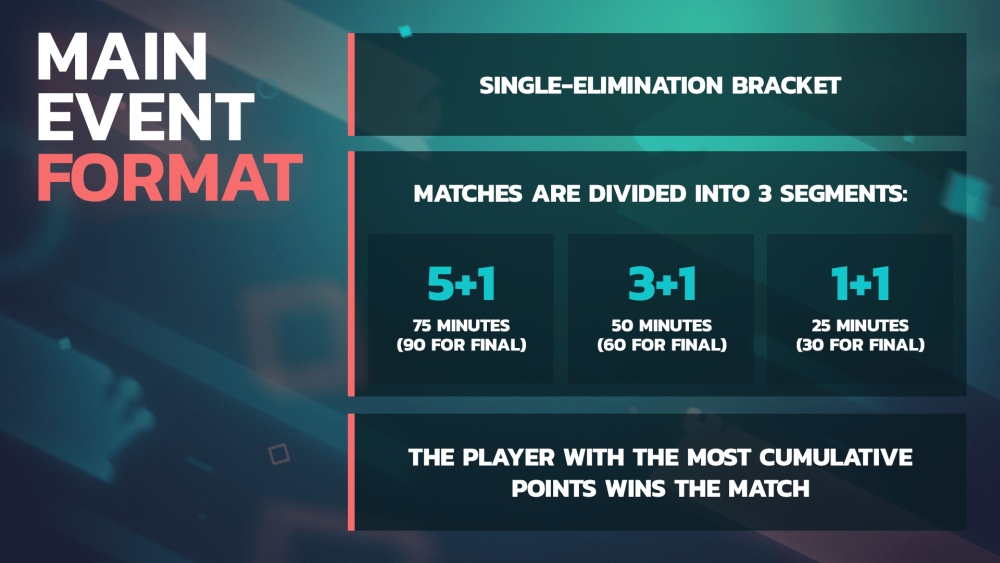 The main event started on November 13 and saw an eight-player single elimination bracket, with seedings determined by a Chess.com panel. All matches are played over 5+1, 3+1 and 1+1 time controls.
In the quarterfinal matches, Hou Yifan convincingly defeated Polina Shuvalova, Harika Dronavalli toppled Valentina Gunina, Kateryna Lagno crashed Priyanka Nutakki and Alexandra "Chess Queen" Kosteniuk prevailed over the Women's Grand Swiss 2023 winner Rameshbabu Vaishali.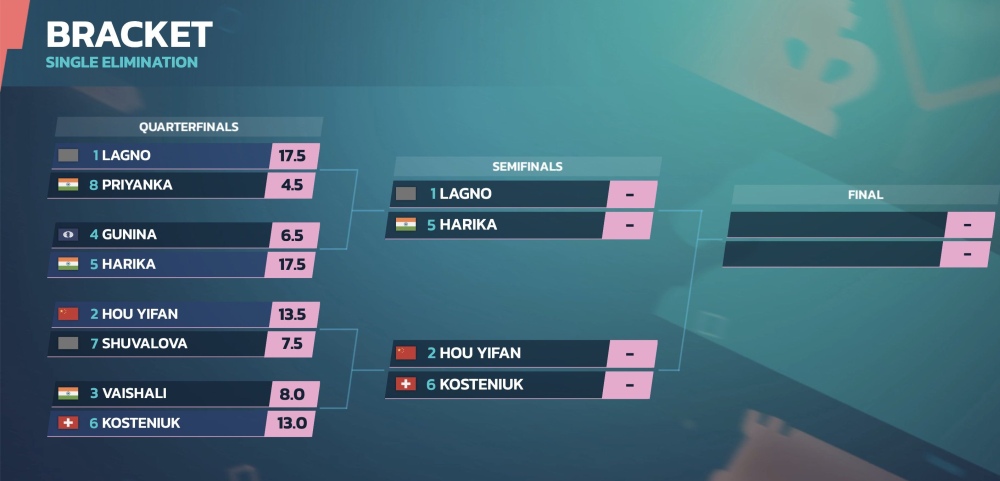 Hou Yifan, the favourite in her match with Polina Shuvalova, was actually at a two-point deficit in the 3+1 portion — but went on a seven-game winning streak and finished with a 13.5-7.5 final score.
Harika's match was severely one-sided as she dominated all three segments of her match with Valentina Gunia to comfortably win by the score of 17.5-6.5.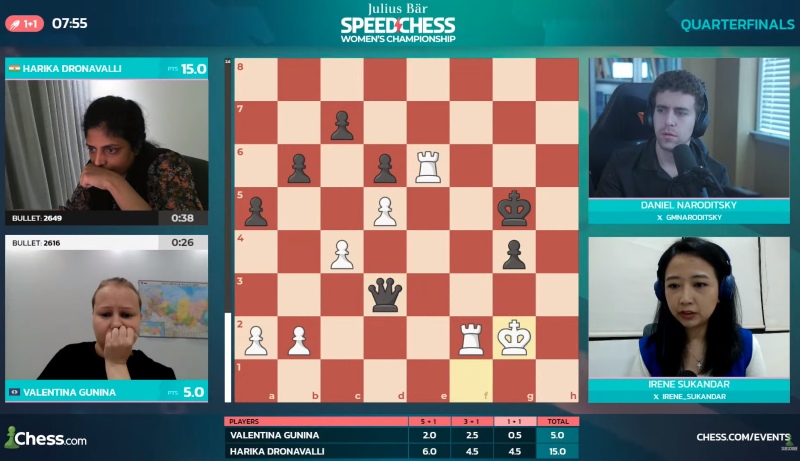 Kateryna Lagno moves on to the Julius Baer Women's Speed Chess Championship 2023 Semifinals after defeating WGM Priyanka Nutakki by a two-digit margin of 17.5-4.5. Priyanka got off to a fantastic start by winning the first two games of the match. Lagno responded with an eight-game winning streak and never let go of her ever-expanding lead.
Alexandra "Chess Queen" Kosteniuk, who's also participating in the European Women's Team Chess Championship over the board in Montenegro, won all three segments of the match vs. Rameshbabu Vaishali. As the time control got faster, her lead ballooned further.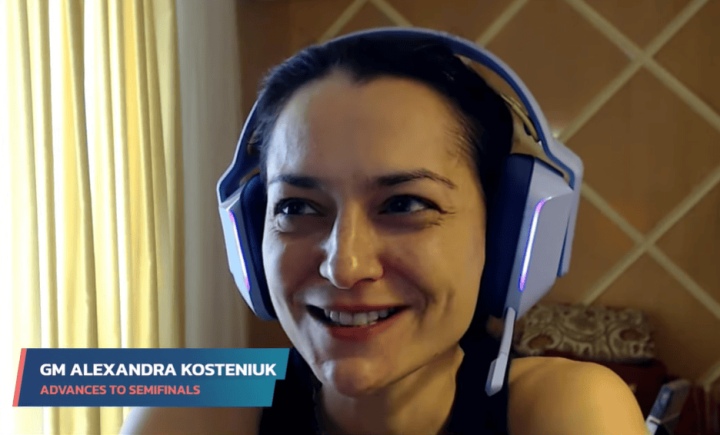 The semifinal matches start on Tuesday, with Kosteniuk facing Hou and Lagno taking on Harika one day later.
Text and photos: chess.com
Official website: chess.com/events/info/2023-womens-speed-chess-championship